Charles Gates Dawes House
Designated a National Historic Landmark in 1976, the Charles Gates Dawes House is the lakefront mansion of Charles Gates Dawes, 30th Vice President of the United States and co-recipient of the 1925 Nobel Peace Prize. The Dawes House was designed by Henry Edwards-Ficken in the French chateaux style and completed construction in 1895.
Work scope
Mathew A. Weil Interiors was subcontracted by Restoric to work with the Evanston History Society in 2015 to restore the dining room ceiling of this storied mansion. Color analysis revealed a stipple glazing technique and a sample was rendered and approved by the historical society. Weil Interiors applied the final glaze finishing once the appropriate historic treatment was determined in collaboration with Restoric. (Above photo by Eric Allix Rogers).

Frances Willard House
Visionary feminist and crusader for social justice Frances Willard lived and worked out of this Gothic-Revival style home as President of the Women's Christian Temperance Union (WCTU) until her death in 1898. Nicknamed "Rest Cottage" because Willard would use it to rest in between her WCTU activities and touring the country, the home became an informal national headquarters for the WCTU, a boarding house for workers, and in 1900 the first museum in America dedicated to the life of a woman. In 1965, the National Park Service designated the Frances Willard House a national historic landmark. (Exterior photo by Eric Allix Rogers).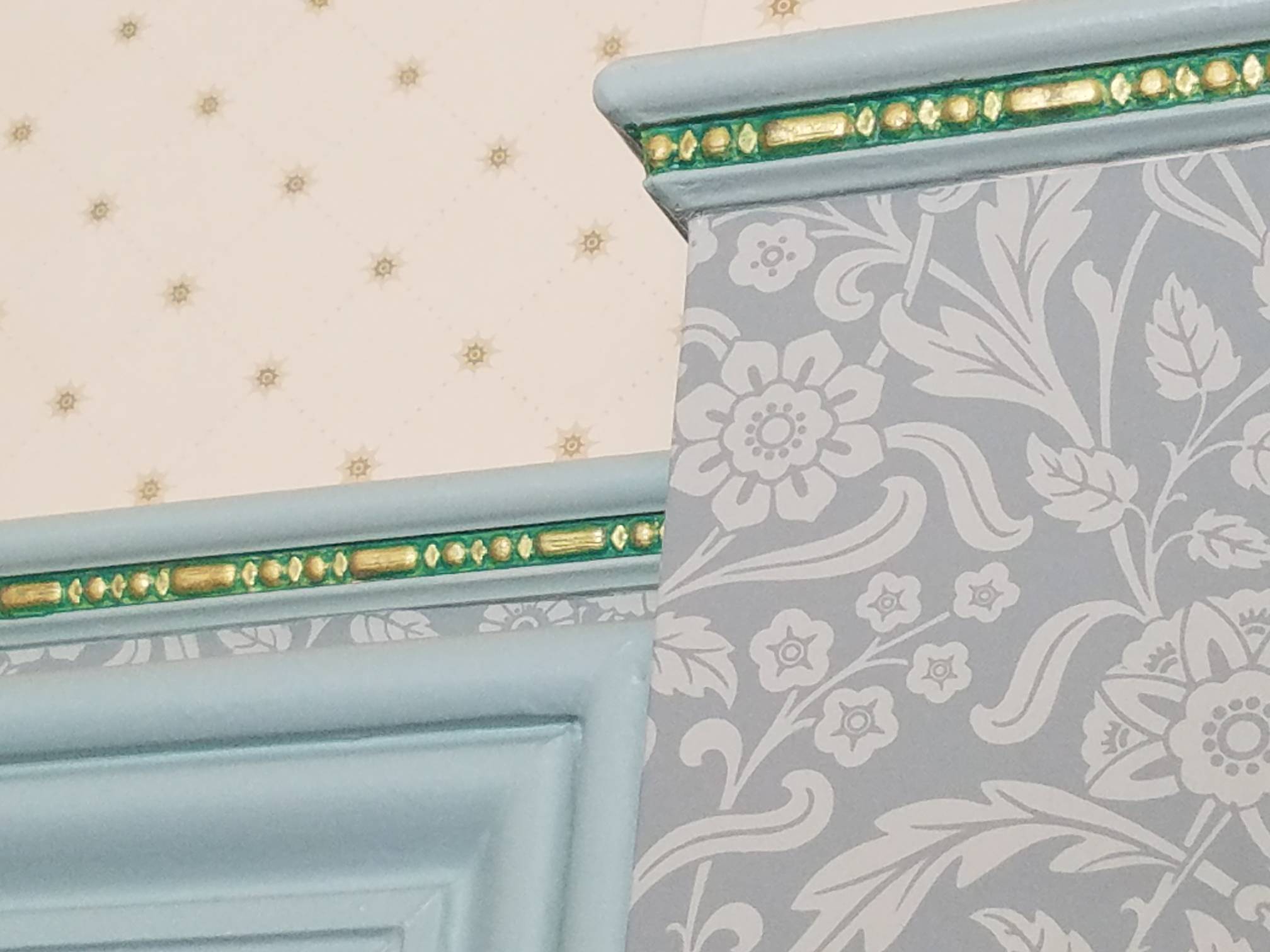 Work Scope
Weil Interiors worked with the historical society in 2016 to restore the picture hanging moldings lining two rooms inside the Frances Willard House. Based off a color analysis conducted by students from Northwestern University, Weil Interiors applied 24 carat gold leafing and green glaze to the picture moldings in the dining room. Three coats of bronze powder were applied to a copper finish to restore the moldings inside the family room.
First United Methodist Church
Founded in 1854, "First Church" has a 160+ year tradition of ministry as the first faith community established in Evanston, IL. Developed by the same group of Methodists who founded Evanston, Northwestern University, and the Garrett-Evangelical Theological Seminary, First Church continues to support the growing Methodist community in Chicago's North Shore. The First Church's current structure was dedicated in 1911.
WORK SCOPE
Weil Interiors collaborated with Restoric and conducted a color analysis revealing a medium tone stain and multiple varnish coats. Three new samples were rendered and a medium walnut tone was approved to restore the tympanum and main front doors. All details were stripped of varnish and stain with a wire brush and liquid stripper. A final sanding, and seven coats of marine grade varnish were applied to finish.
PRIVATE RESIDENCE, UPTOWN CHICAGO
Custom hand brushed door using imported Fine Paints of Europe in a satin sheen. Alkyd high gloss applied as finish.
PRIVATE RESIDENCE, UPTOWN CHICAGO
Custom hand brushed bifold door using imported Fine Paints of Europe.